SHOW NEWS
NATIONAL CAT SHOW 9TH DECEMBER 2017
CUSHKA FADE TO GREY (SHADOW) WAS AWARDED BEST IN SHOW PERSIAN KITTEN – I AM SURE HE WILL DO WONDERFULLY FOR HIS NEW OWNER YVONNE RAWLEY WITH HIS  CAREER AS A SHOW NEUTER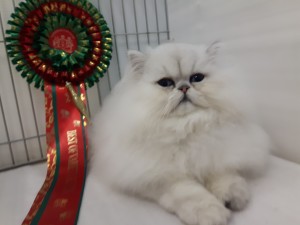 A HUGE WELL DONE TO CUSHKA  SERENDIPITY ON HER FIRST SHOW, CHINCHILLA SILVER TABBY AND SMOKE CAT SOCIETY, 25.11.17 FOR WINNING BEST IN SHOW PERSIAN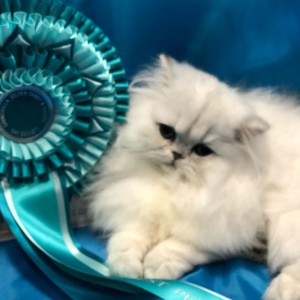 BRISTOL AND DISTRICT SHOW 3.6.17
WHAT AN ACHIEVEMENT FOR CUSHKA VIVA LA DIVA ON ACHIEVING THE TITLE OF GRAND CHAMPION AT 13 MONTHS OLD
WELL DONE JULIE FOR THIS MAJOR ACHIEVEMENT
 THE SUFFOLK AND NORFOLK CATS SHOW MAY 2017
A BIG CONGRATULATIONS TO CUSHKA HEARTBREAKER (TEDDY) FOR ACHIEVING THE TITLE OF CHAMPION,  VERY WELL DONE TO HIS OWNER SANDRA BEATTIE FOR SHOWING THIS LOVELY BOY SO WELL.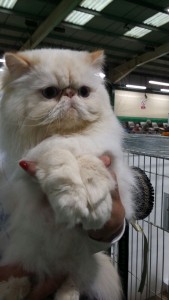 ALSO AT THE SAME SHOW  – UK IMPERIAL GRAND CHAMPION CONFETICAT LADYMAKEBELIEVE WAS AWARDED HER 3RD PREMIER CERTIFICATE, NOW ADDING THE PREMIER TITLE TO HER LIST, WELL DONE EVELYN
THE CAMBRIDGE CAT CLUB SHOW, APRIL 2017 /THE WESSEX SHOW 17TH JUNE 2017 AND THREE COUNTIES SHOW 12TH AUGUST 2017
ALL 3 SHOWS, AWARDED
BEST OF VARIETY PERSIAN KITTEN TO CUSHKA CHANTILLY LACE
MADE UP TO CHAMPION AT THE NATIONAL CAT SHOW 9TH DECEMBER 2017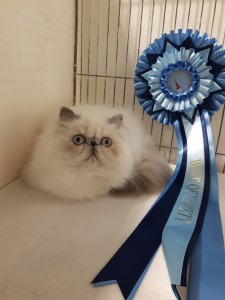 CONGRATULATIONS TO CH BLUE POEMS SUGAR FOR GAINING HIS GRAND CHAMPION TITLE AT THE SUFFOLK AND NORFOLK SHOW ON THE 21ST MAY 2016
THE EXOTIC CAT CLUB,  APRIL 2017
OVERALL BEST IN SHOW  –  CUSHKA WHATS IT ALL ABOUT ,CONGRATULATIONS TO HIS    LOVING OWNER AND SLAVE CAROL OWEN, THANK YOU CAROL FOR SHOWING HIM SO WELL.
ALFIE IS NOW A GRAND CHAMPION , A BIG THANK YOU TO HIS OWNER CAROL OWEN FOR SHOWING HIM SO WELL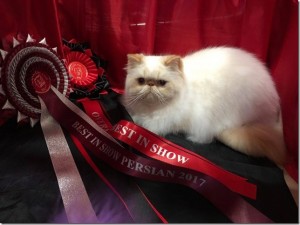 COLOURPOINT CAT CLUB, JANUARY 2017
AN EXCELLENT SHOW WITH CH  CUSHKA HEAD OVER HILLS WINNING HER 1ST GRAND + 1ST  BOB AND BEST IN SHOW ADULT  /  GR CH CUSHKA RISKY BUSINESS WINNING HIS 1ST IMPERIAL + 1ST & BOB  /  GR CH BLUE POEMS SUGAR WINNING  1ST & BOB + BEST IN SHOW OPPOSITE SEX ADULT  /  CUSHKA RUBY TUESDAY WINNING 1ST & BOB AND 1ST IN ALL HER SIDE CLASSES
OVERALL BEST IN SHOW – COLOUROINT SOCIETY OF GREAT BRITAIN SHOW – SEPTEMBER 2016 CUSHKA VIVA LADIVA 
AND A HUGE CONGRATULATIONS AND THANKS TO HER OWNER AND MY FRIEND JULIE, FOR MAKING HER UP TO CHAMPION IN 3 STRAIGHT SHOWS.
Owned By Julie Wilkinson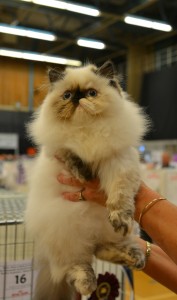 Best In Show Kitten – Cushka Forget Me Not
Colourpoint Society of Great Britain Show – 12th December 2015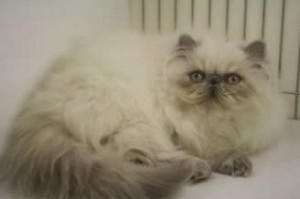 Congratulations to Cushka Heartbreaker for winning 1st and best of breed at the National Cat Show on the 12th December 2015, proudly owned by Sandra & Ian Beattie

Congratulations to UKI GR CH Confeticat Jitterbug on gaining his Premier title at the Cambridge Show – 24th April 2015

Congratulations to Blue Poem's Sugar & Blue Poem's Violla for both becoming Champions in 3 consecutive shows. Many thanks to their breeder, Camellia Murgocea for entrusting me with my two new wonderful babies.

Well done to IGR CH Confeticat Ladymakebelieve for winning Best in Show Adult and Cushka Waltz in Matilda for winning Best in Show Kitten and Overall Best in Show Colourpoint Persian at the Colourpoint Society Show 2014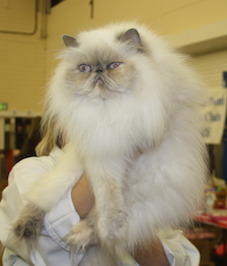 Louie (Cushka Justanillusion) achieved Best of Variety Adult at the Wessex Show 1st March 2014
He also won Best of Variety and Overall Best Persian at the Herts & Middlesex Show 1st March 2014

A big congratulations to UK GR CH Cushka Justanillusion for winning Overall Best in Show and to Cushka Sweet as Honey for winning Best In Show Kitten at the United Chinchilla Show February 2014